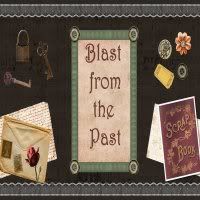 Debbie at
Debbie's Digest
had a great idea for a "Blast from the Past" meme so I linked up and here is my "Blast from the Past"
This was almost 3 years ago and I shared it on my
adoption blog
while we were in China. Molly had been a part of our family for about one week. Now it has been almost 3 years and she has grown by leaps and bounds! We are so blessed to be her parents!!